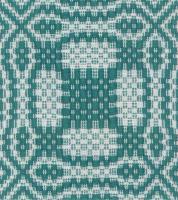 Bimonthly newsletter of
THE NORTHWEST PENNSYLVANIA SPINNERS AND WEAVERS GUILD
http://npswg.org/
Hub Editor: Susan Olive

Calendar of Events
Meeting of the Joyous Hands spinning group will meet as arranged. Watch your email for a notice.
Sat., July 8
10:00 AM - 2:00 PM Spinning at Brown's Primitive Sentiments, Titusville.
Sat., Aug. 5
10:00 AM - 2:00 PM picnic and dye day at Cate John's.
Tues., Aug 22
10:00 AM - 4:00 PM Demos at Crawford County Fair, at the fairgrounds.
July Program
There is no meeting on Sat. July 1, due to the Independence Day holiday.
---
Minutes of the May. 2017 Meeting
Karen Fry called the meeting to order.
Old Business: The minutes from the April 2017 meeting were not available. Cate Johns gave the treasurer's report. There was discussion about the amount of money given to guild presenters. Finding no specific figures in the bylaws, a motion carried to establish the amounts as follows:
Member Presentation $25 Non-Member Presentation $50
Member Workshop $50 Non-Member Workshop $100
It was further decided to not establish a set policy regarding reimbursement for mileage but instead to handle that on a case-by-case basis as needed. We briefly discussed the possible trip to Rhinebeck, but no further decisions were made. The Edinboro Art and Music Festival at Goodell Gardens two weeks from today was discussed. Karen Fry will be bringing the Guild tent, and Jennifer Phillips plans to bring a tent as well. Set up is planned for approximately 8:30, and Jennifer plans to be there earlier. Cate Johns updated us that we are signed up for Second Saturday at the Market House in June. Our site, unlike previous years, will be at and in front of an alcove in the DEP/Victor Leap building, facing NorthWest Bank.
New Business: Lacey Mileski discussed the Yarn Lantern workshop scheduled for our next meeting. For planning purposes, she would like to have an idea of how many people are planning to attend. Attendees should wear clothing they don't mind getting white glue on (it will wash out) and should bring a cardboard box, possibly lined with wax paper, to carry their project in so it doesn't roll around their car. Karen Fry asked that another member volunteer to store the guild tent. Karen also asked whether we want to order more guild aprons. After generally positive discussion it was decided that she will find out what the price would be and get back to us. Sue Olive brought up concerns with the logistics of the Joyous Hands spinning times and location. After discussion, it was unanimously agreed to allow the meeting to be at times and locations agreed upon by those who are planning to attend, and to generalize meeting notices to avoid newcomers showing up to canceled meetings. Additionally, it was noted that people wishing to work on crafts other than spinning are always welcome to attend. Sue also updated us that Sigrid Piroch has moved back to Pennsylvania and hopes to have a sale soon to decrease her yarn and equipment stash.
Show & Tell:Phyllis Lord showed an arm knitted infinity scarf made from a double strand of chunky yarn that she made for a fundraiser. At the beginning of the show-and-tell time she demonstrated how to cast on and make the basic stitches, and by the time show-and-tell was done, she had finished the second scarf and demonstrated how to cast off. Karen Fry updated us that she has been knitting headbands with oddball yarns. Elizabeth Tomcho stated that a new floor in her house and extensive spring planting have kept her from most craft work, but her latched rug continues to grow. Ann Growley modeled a sweater she made years ago, and she is knitting a skirt now. She also passed around a large, mohair shawl in multi-colored jewel tones that she knit with a shaped neck for comfortable wearing. Jennifer Phillips brought numerous skeins of yarn spun from her wool. Each was primarily in its natural color and had smaller amounts of dyed wool - wine, purple or aqua - spun in. Additionally, she had a sample project spun from a single skein of each colorway. She plans to give pattern sheets for the projects to those who purchase the skeins. Theresa Bowden showed a nearly complete aqua-
colored lace shawl she is crocheting from a very fine mohair yarn. Chris Cornell is making a pair of "After-thought Everything" socks in self-striping yarn. The pair of socks is knit as a single long tube with a short strand of contrasting yarn to mark where heels and toes will be added later. Mary Kathryn Crom is working on a side-to-side shawl in rose-purple alpaca sock wool for a fundraiser. She also modeled a long cardigan she knit with the top part done in side-to-side pattern stitching. Marje Koehlert brought the spiral knit boot liners she is knitting, inspired by the ones Mary Kathryn showed us in March. She also relayed her experiences from April Cox's alpaca shearing day. Lacey Mileski brought two skeins of natural brown handspun, a singles and a two-ply, from Jennifer's Leicester Longwool. Barb Lodge updated us that Roz Macken's felted woodland scene won the popular choice award at the Market House exhibit.
Respectfully submitted,
Marje Koehlert, Secretaryr
---
Alpaca Animals & Fiber for sale. Raw Alpaca Fiber –Prime blankets that have been skirted, ready for washing and spinning. $45. Alpaca Roving –Hand washed and dyed in various colors. Great for hand spinning and felting. $16.00 for 4 oz.
Pet and fiber quality alpacas for the hobby spinner and fiber enthusiast. Alpacas come in a wide range of colors; all are halter
trained and are just plain interesting. They are easy to care for and come with free guidance and fiber consultations. Alpaca is super warm, ultra soft, and a pleasure to work with. April Cox, Tupelo Acres Alpacas & More, LLC, 814-827-2125, info@tupeloacres.com