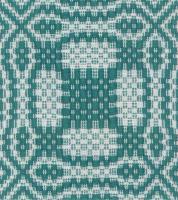 Bimonthly newsletter of
THE NORTHWEST PENNSYLVANIA SPINNERS AND WEAVERS GUILD
http://npswg.org/
Hub Editor: Susan Olive

Calendar of Events
Meeting of the Joyous Hands spinning group will meet as arranged. Watch your email for a notice.
Sat.,
Dec. 2
10:00 AM - 2:00 PM Meeting at Christ Church, Diamond Park, Meadville PA
No January Meeting
December Program
December will feature our holiday potluck lunch. Bring a dish to share. There will be a voluntary ornament gift exchange. If you would like to participate, bring a wrapped ornament, either purchased or handmade. There will be an opportunity for several small make-it-take-it projects – woven basket ornaments, stars, etc. Dues for 2018 are due.
---
Minutes of the September 2017 Meeting
Karen Fry called the meeting to order.
Old Business: The minutes from the August 2017 meeting were approved. The treasurer's report was not available. Roz Macken introduced several additions to the library. Elaine Fertig expressed thanks for all who participated on Fair day. Updates were given about our participation at the Highland Games next weekend. The possible trip to Rhinebeck was put to a vote, and we decided to not pursue an organized guild trip there this year.
New Business: Taryn Barnett has invited us to spin at the Yarn Vault's new location in the Meadville Mall. Tuesday, September 19 was chosen as a potential date. After discussion of upcoming meeting plans, it was decided to have our October meeting in Chautauqua at the Easter Great Lakes Fiber Conference. An invitation from Ed Jolie to visit Mercyhurst's archaeological textile collection was discussed, and it was suggested that April might be a good time to meet there. Roz will contact Ed to see if that works for him.
Show & Tell: Karen Fry updated us that her fifth grandson, David Edwin Root was born last month to her daughter Laura, a former member of our guild. She also showed a thick, warm indigo-colored merino vest she is knitting for use in her new home this winter. Sue Olive brought a double stranded knit head band, as well as two of her scarves, one of which won a blue ribbon in the handwoven category at the Crawford County Fair. Marje Koehlert brought a piece of eco-printed fabric and natural dye yarn samples from walnut, onion, Queen Anne's lace, goldenrod, purple loosestrife, and jewel week. Chris Cornell displayed her great great-grandmother's full-sized quilt, dated June 1910, with the squares of fabric each stitched by a different quilter in her favorite stitches and embroidery patterns. Elaine Fertig brought a shawlette she knit for a challenge using four natural colors, each from a different fiber. She also modeled a teal cardigan with a complementary brown trim she made.
Respectfully submitted,
Marje Koehlert, Secretaryr
---
Alpaca Animals & Fiber for sale. Raw Alpaca Fiber –Prime blankets that have been skirted, ready for washing and spinning. $45. Alpaca Roving –Hand washed and dyed in various colors. Great for hand spinning and felting. $16.00 for 4 oz.
Pet and fiber quality alpacas for the hobby spinner and fiber enthusiast. Alpacas come in a wide range of colors; all are halter
trained and are just plain interesting. They are easy to care for and come with free guidance and fiber consultations. Alpaca is super warm, ultra soft, and a pleasure to work with. April Cox, Tupelo Acres Alpacas & More, LLC, 814-827-2125, info@tupeloacres.com