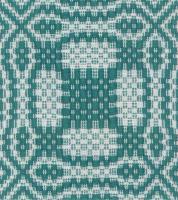 Bimonthly newsletter of
THE NORTHWEST PENNSYLVANIA SPINNERS AND WEAVERS GUILD
http://npswg.org/
Hub Editor: Susan Olive

Calendar of Events
Meeting of the Joyous Hands spinning group will meet as arranged. Watch your email for a notice.
Sat., Aug. 5
10:00 AM - 2:00 PM picnic and dye day at Cate John's.
Tues., Aug 22
10:00 AM - 4:00 PM Demos at Crawford County Fair, at the fairgrounds.
Sat., Sept. 5
10:00 AM - 2:00 PM Meeting at Christ Church, Diamond Park, Meadville PA
Sat., Sept. 9
9:00 AM - 4:00 PM Demos at Highland Games, Edinboro PA
August Program
Our August meeting will be our annual potluck picnic and dye day, held at Cate John's home. Read your Hub or phone her for directions. Bring a dish to share, fiber or fabric, a large pot of your favorite natural dye (Queen Anne's lace and onion skins are easy and plentiful this time of year), and a camp stove, if you have one. Other useful items include: buckets/tubs/containers to soak & rinse the fiber, paint stirrers or spoons to stir the pot, tongs and a colander/strainer to remove and drain hot fiber, rubber gloves.

---
Minutes of the June. 2017 Meeting
Karen Fry called the meeting to order.
Old Business: The minutes from the April 2017 meeting were not available. The minutes from the April and May 2017 meetings were approved. Cate Johns gave the treasurer's report. Those participating in the event at Goodell Gardens updated us that we only participated on Saturday, due to threatening weather on Sunday.
New Business: The guild award was presented to Karen Fry for many years of service as president and as a faithful volunteer, presenter, and demonstrator. A request was brought up that we demonstrate at an event in East Springfield the weekend of July 22 and 23, the same weekend as Waterford Days. The group expressed interest in doing a new event, and as Waterford Days has brought less interest in recent years, the vote carried to do the new event instead. Elaine Fertig needs to know who needs passes for demonstrating at the Crawford County Fair. Jen Phillips expressed interest in doing a spinning day in the park in Titusville. The second Saturday in July was raised as a possible date, with Brown's Primitive Scentiments as the back up location in case of rain.
As our July meeting date falls on the Fourth of July weekend, it was voted to cancel the meeting. Cate John's has agreed to host Dye Day on August 5th, our next meeting. Everyone should bring a dish to pass, a lawn chair, and any dye (or other) projects they would like to work on. Karen Fry will be bringing several inkle looms for the use of people who don't bring other projects.
Show & Tell: Lacey Mileski brought 10 baby hats varying from preemie to small toddler size that she crocheted in a variety of solid colors and stripes for McGee Women's Hospital. Marje Koehlert showed a locker hooked project done in a lizard pattern for possible use as a couch pillow. Cate Johns displayed five completed twined rag rugs in different colors and sizes. Karen Fry showed 3 'odd skein' cabled head bands, one from yarn she spun at our fractal spinning presentation. Jen Phillips displayed a cabled child's sweater with matching hat knit from her wool. She also showed a skein of fine "farm blend" wool from four sheep, two skeins of Kool-Aid dyed "baby Baelfire," and a book on Orenburg lace shawls along with a shawl she just started. Heather Baer showed a cowl she knit in speckled blues and purples, a skein of wool dyed with Jacquard gray and speckled with Kool-Aid, and a skein she spun from an orange art batt of merino, angora, and angelina. Bernadette Bird told us about going to the Great Lakes Fiber show in Wooster where she got a bag of white alpaca that she is learning to clean so she can spin and weave it.
Respectfully submitted,
Marje Koehlert, Secretaryr
---
Alpaca Animals & Fiber for sale. Raw Alpaca Fiber –Prime blankets that have been skirted, ready for washing and spinning. $45. Alpaca Roving –Hand washed and dyed in various colors. Great for hand spinning and felting. $16.00 for 4 oz.
Pet and fiber quality alpacas for the hobby spinner and fiber enthusiast. Alpacas come in a wide range of colors; all are halter
trained and are just plain interesting. They are easy to care for and come with free guidance and fiber consultations. Alpaca is super warm, ultra soft, and a pleasure to work with. April Cox, Tupelo Acres Alpacas & More, LLC, 814-827-2125, info@tupeloacres.com