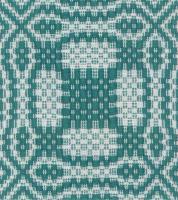 Bimonthly newsletter of
THE NORTHWEST PENNSYLVANIA SPINNERS AND WEAVERS GUILD
http://npswg.org/
Hub Editor: Susan Olive

Calendar of Events
Meeting of the Joyous Hands spinning group has been suspended, unless arranged. Watch your email for a notice.
Sat., May, 6
10:00 AM - 2:00 PM Guild meeting at Christ Episcopal Church, Diamond Park, Meadville.
Sat., May, 19-21
Guild Demo at Edinboro Art & Music Festival, Goodell Garden, Edinboro PA.
Sat., June 3
10:00 AM - 2:00 PM Guild meeting at Christ Episcopal Church, Diamond Park, Meadville.
Sat., June 10
9:00 AM - 5:00 PM demo at Second Saturday Event, Chestnut St., Meadville.
May Program
"Romney Wool Fibers: Your Guide to Fibery Goodness" Former guild member Billie Bookamer Wolfe, owner of Wolfe Farms in Greenville PA, makes a return visit to give a presentation on Romney wool fibers. She will have fleeces from her spring shearing available for sale.
---
Minutes of the March. 2017 Meeting
Karen Fry called the meeting to order.
Old Business: The minutes from the February 2017 meeting were approved. Cate Johns gave the treasurer's report. Regarding our proposed bus trip to Rhinebeck, Sue Olive reported that ten people responded with a yes and four with a maybe - not enough to justify the expense of a large bus. After discussion, it was agreed to look into the cost of renting a large van. We were reminded that Second Saturday at the Market House is coming up on May 13, and the Edinboro Art and Music Festival comes the following week on May 20. We will have to bring our own tent to the Edinboro event, and they have requested that we donate an item to their raffle. Jenn Phillips has volunteered to do a drop spindle class at 4 p.m.
New Business: Ann Growley, a new spinner and longtime knitter was introduced. Roz Macken passed out an updated membership directory, along with the reminder that the most updated information is always on our web site. Lacey Mileski donated a stack of Crochet magazines to our library.
Show & Tell: Barb Lodge showed a felted-bead necklace made by Sharon Reiland. Ann Growley brought a Fair Isle hat with tree patterns she knit, and a pair of warm, soft double-layered mittens. She also brought several skeins of yarn, showing her enthusiasm for her new skill. Bernadette Bird showed several scarves she wove recently, including a tabby clasped-weft scarf and two striped twill scarves. Kim Smolinsky passed around a lace hat in natural gray that she crocheted from her handspun, and a large skein she hopes to use for a shawl. Judy Hanninen brought a felted bowl and a large core-plied skein from soft mohair that she dyed last fall. Roz showed a hand woven Tibetan bag, patterned in black and white. Karen Fry displayed a full size handwoven antique coverlet she found at a second-hand shop, and she passed around two cabled headbands knit from her hand spun, one in bright colors and one in camo-like colors. Marje Koehlert brought samples of different grades of hemp and cotton she spun at the Mercer guild's recent meeting as well as the finished version of the scarf she was knitting at our last meeting. Elizabeth Tomcho shared that her bluegrass band, Earth Angels, will be playing tonight. Mary Kathryn Crom showed a pair of cabled fingerless gloves she knit from a fine blue and green yarn, and she is working on a pair of rustic spiral knit boot liners to wear over socks in her barn boots. The pattern came from a book, "In the Footsteps of Sheep," which she also passed around. Emily Miller got a drop spindle for her birthday and has her first lambs at home. She also showed the quilted bag that her mother made for her. Chris Cornell brought red and blue yarn she spun, and she showed a beautiful quilted runner, ready for next December. Sue Olive let us know about Norwegian Slow TV, which, among other full length topics, features a 12-hour National Knitting Night.
Respectfully submitted,
Marje Koehlert, Secretaryr
---
Alpaca Animals & Fiber for sale. Raw Alpaca Fiber –Prime blankets that have been skirted, ready for washing and spinning. $45. Alpaca Roving –Hand washed and dyed in various colors. Great for hand spinning and felting. $16.00 for 4 oz.
Pet and fiber quality alpacas for the hobby spinner and fiber enthusiast. Alpacas come in a wide range of colors; all are halter
trained and are just plain interesting. They are easy to care for and come with free guidance and fiber consultations. Alpaca is super warm, ultra soft, and a pleasure to work with. April Cox, Tupelo Acres Alpacas & More, LLC, 814-827-2125, info@tupeloacres.com